Strategic planning using NovaMind mind maps
Document Description
Strategic plans are a very important part of your business planning. Unlike business plans, strategic plans serve as an overall framework for decision making, and form a basis of the accountability of the business to its owners and shareholders. Your strategic plan is a long term planning document that is the foundation for operational planning, and explains what the business is all about.
Click to download this Mind Map document.
This document contains the following Mind Maps:
Strategic planning: Why do it?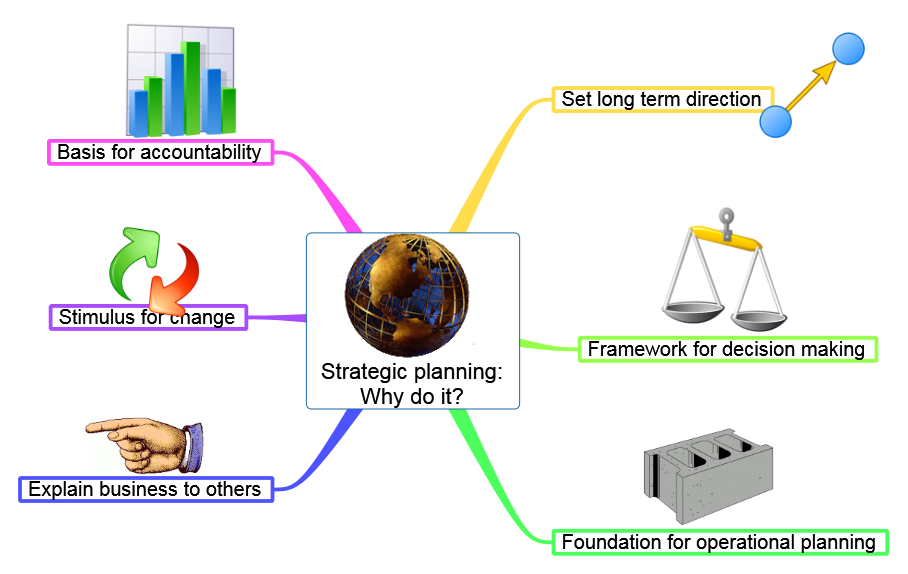 Strategic planning: How to do it?

SWOT Analysis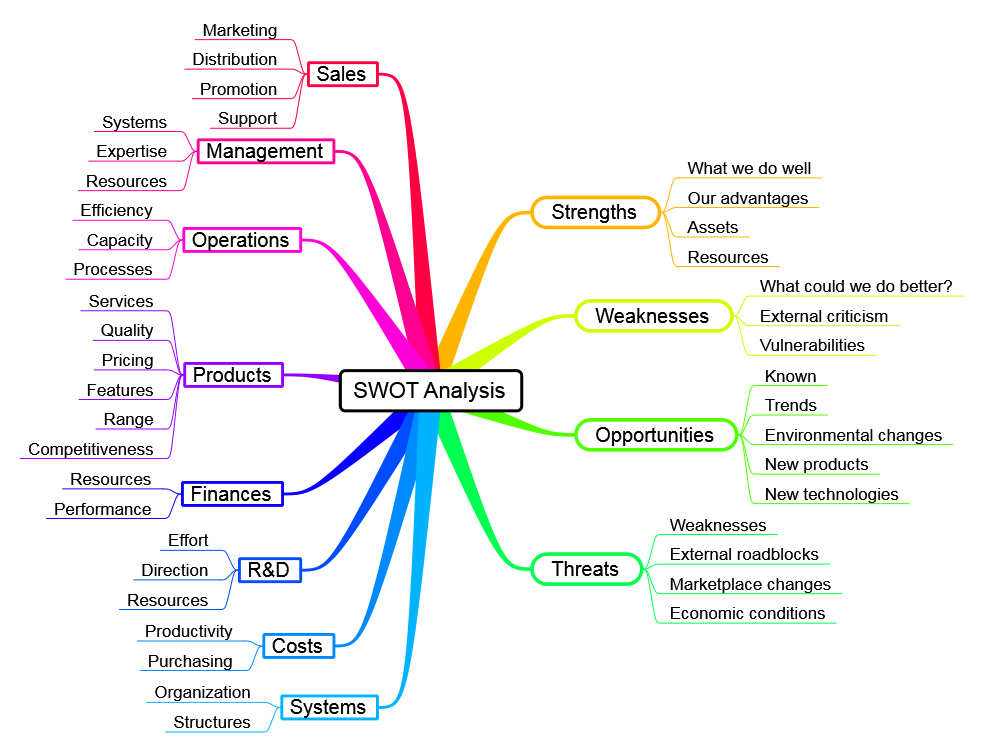 Strategic plans: What do they contain?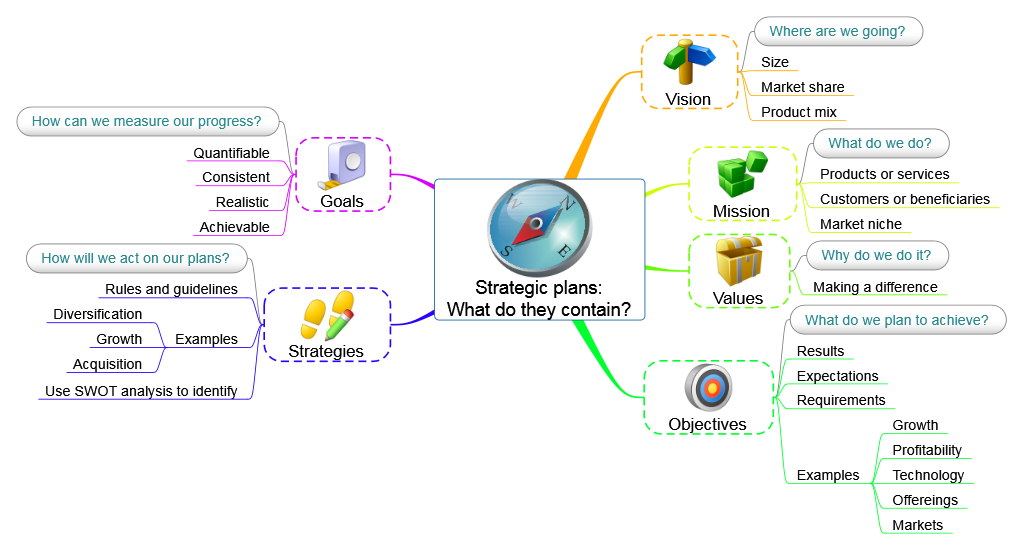 Back to Gallery
Download this NovaMind Document